Hello everybody!
We are back at the hotel with our new family member, Sindri Snær Hjaltason
Everything went like in a dream and Sindri is calm and relaxed.
Sindri talks, calls Korinna mama and follows instructions without hesitation. Seems to be a very bright kid in every way and how could he otherwise… he is my son!

Some information we managed to ask about.
Sindri has been with 1 foster family ever since he was 4 months old until a couple of days ago. He is very alert, he is a little shy but focused and curious about new things.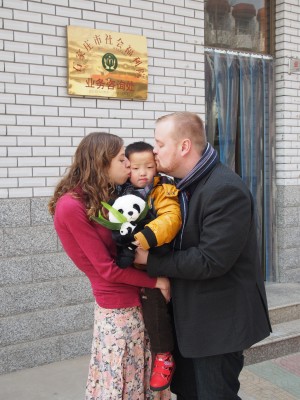 So here is a picture of the little family. Looking forward to spending the next days very calm.